12th European Bioplastics Conference
28.11. - 29.11.2017, 10117 Berlin
Bioplastics – Making the Difference!
Latest developments and innovations in bioplastics will be showcased at the 12th European Bioplastics Conference in Berlin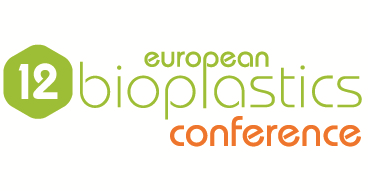 The 12th edition of the annual
European Bioplastics Conference
taking place on 28-29 November 2017 in Berlin, Germany, will showcase just how bioplastics influence the plastics industry in driving innovations forward for more sustainability, resource efficiency, and functionality.
Today, there is a bioplastic alternative to almost every conventional plastic material and corresponding application. While offering the same qualities and functionalities as their conventional counterparts, bioplastics strive to be even better by providing innovative solutions with improved properties as well as the unique ability to reduce emissions and our dependency on fossil resources.
The agenda covers a wide range of important areas, including the EU policy landscape, the latest technological innovations in new building-blocks, alternative bio-based feedstocks and process routes, advances in end-of-life solutions outside industrial composting, bioplastics food packaging, as well as the brand perspective on the use of biopolymers. And in keeping with a well-received tradition, the host European Bioplastics (EUBP) will publish the latest bioplastics market data update during the conference.
http://www.european-bioplastics.org
Veranstalter: European Bioplastics e.V.