Pope Francis Endorses Catholic Climate Petition
Global Catholic Climate Movement (GCCM) newly created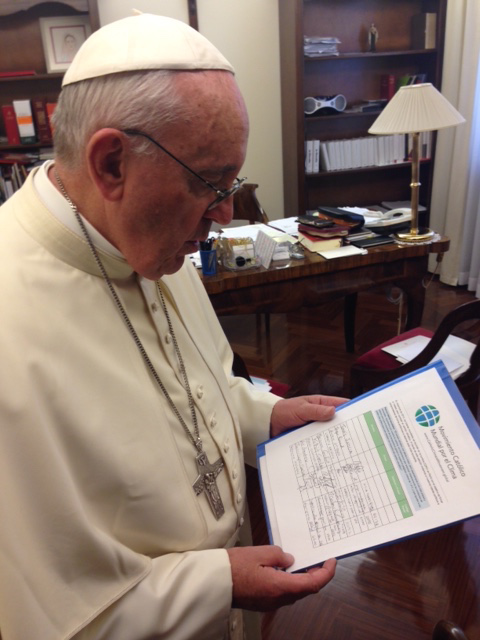 Pope Francis endorsed a
Catholic petition calling for bold climate action
after meeting with the newly created
Global Catholic Climate Movement
(GCCM) on Wednesday. The Pope's move is another sign that he intends to lead Catholics into an active response to climate change.
The GCCM is an international network of over 100 Catholic organisations, working to rally catholics worldwide to take action on climate change as the Pope prepares to publish his highly anticipated encyclical on ecology this coming June.
"Pope Francis was very supportive of the work we are doing to engage Catholics around the world in a coordinated response to climate change," said Tomás Insua, co-founder of the GCCM from Argentina. "The Pope even joked that we were competing against his encyclical. His endorsement of our work is extremely important to raise awareness within Catholic circles globally, and to collect more signatures."
The idea for the petition came as a response to Pope Francis' call last December: "On climate change there is a clear, definitive and ineluctable ethical imperative to act." The signatures will be presented to world leaders in December 2015, when they will meet at the United Nations climate summit in Paris.
Protocol means Pope Francis cannot sign himself, so he asked the Pontifical Ceremonieri, Monsignor Guillermo Karcher, to sign the petition on his behalf to emphasise his endorsement and encourage Catholics to sign as well. The Pope also presented GCCM with the book "The Sun's Energy in the Vatican" as a gift to emphasise the Holy See's commitment to renewable energy as a means to address the climate change crisis.
"The support of Pope Francis to the petition is very important as climate change is a great and urgent moral issue," said Allen Ottaro, director of CYNESA based in Kenya and co-founder of GCCM. "Climate change hits the poorest first and hardest, and will leave an unnecessarily dire legacy for future generations. We Catholics need to step up against climate change and raise a strong voice asking political leaders to take action urgently. I encourage all to sign the petition on our website:
www.CatholicClimateMovement.global
"
The Catholic Church is becoming increasingly vocal on climate change. Two weeks ago, the Vatican hosted a high-level summit about climate change and released a declaration that stated: "Human-induced climate change is a scientific reality, and its decisive mitigation is a moral and religious imperative for humanity." Once Pope Francis' encyclical on ecology is published in June, it is expected that action will continue to intensify.
Founded in 2014, the GCCM is a coalition of almost 100 Catholic organizations working to respond to the moral imperative of the climate change crisis. Further information can be found at
http://catholicclimatemovement.global/
---
Umwelt | Klima
, 15.05.2015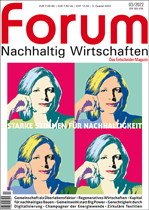 Ist die Party vorbei?
forum Nachhaltig Wirtschaften 03/2022 mit dem Schwerpunkt: Transformation von Wirtschaft und Gesellschaft
Regeneratives Wirtschaften
Kapital für nachhaltiges Bauen
Der Champagner der Energiewende
Weiterlesen...
Kaufen...
Abonnieren...
Gemeinsam ist es Klimaschutz
natureOffice nimmt Sie mit auf die Reise durch den Klimakosmos - gleich YouTube-Kanal abonnieren und Baum pflanzen!
Branchen & Verbände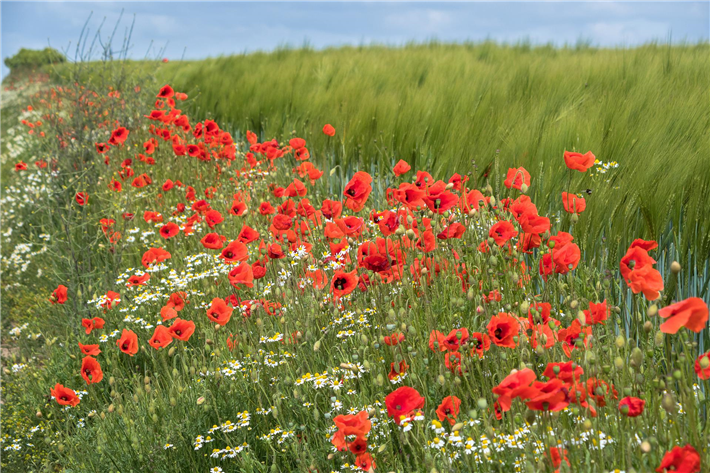 Hat der grüne Landwirtschaftsminister einen ökologischen Sündenfall begangen?
Christoph Quarch schlägt einen grundlegenden Paradigmenwechsel in der Landwirtschaft vor
Jetzt auf forum: